CSR Management
Akatekst Textile Industry aims that social responsibility requirements become a corporate culture.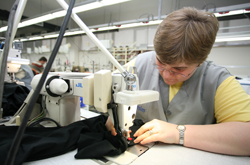 That's why it implements social compliance standards in the company. While realizing the products and services with social compliance standards, Akateks Textile Industry undertakes that its employees receive all their lawful and standard benefits, that it complies with occupational health and safety rules and that it acts in a manner supporting the prevention of environmental pollution.
Companies in the USA and EU member states that are our customers in ready-to-wear industry assess their suppliers according to
Good quality,
Appropriate price,
On-time delivery,
Compliance with social compliance rules
Akateks Textile Industry has been working carefully since 2005 for the measurement of its Social Compliance Management System.